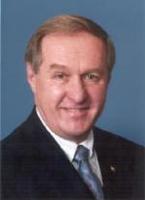 Michael Tabak Business Development
Michael Tabak was born and raised in Taunton. He began his real estate career over 19 years ago on a part time basis while he served the Taunton community as a respected educator. For the last 13 years he has been a full time REALTOR®. He has extensive knowledge regarding the local residential and commercial real estate market. His community involvement that began over 35 years ago continues today. Mike is always professional and is eager to help you with any of your real estate needs.
Mike currently serves as:
·
A member of the Taunton Industrial Development Commission
·
A Corporator of Morton Hospital & Medical Center
·
Taunton area co-chair for the Diocese of Fall River St. Mary's Education Fund
·
A member of Pro-Home Inc's capital campaign committee
·
Decorated United States Air Force Veteran
·
Retired faculty member and Administrator of Coyle & Cassidy High School
·
Member of the Rotary Club of Taunton
·
Member of the Taunton Area Chamber of Commerce
·
Member of the Heart of Taunton, Inc.
·
Member of the Polish American Citizens Club
·
Member of the St. Maximilian Kolbe Guild
·
Past President of the Rotary Club of Taunton
·
Past Director of Development at the Boys & Girls Club of Taunton
·
Past member of PRIDE, Inc. Capital Campaign Committee
·
Past Board member of the Visiting Nurses Association of S.E. Massachusetts
·
Past Board member of Hospice Care of Greater Taunton
Education and Certification:
·
Real Estate Certification – Stonehill College
·
Accredited Buyer Representative – ABR®
·
BA - Assumption College
·
MA - University of Arizona
·
Linguistics certification – WIT, Washington, DC
·
Certificate of Advanced Development and Finance – University of Notre Dame
·
Certificate of Institutional Advancement – Creighton University
·
Education Certification – Bridgewater State College